Gators players are blocking each other!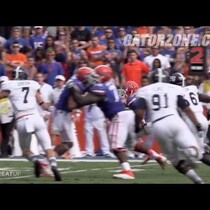 Posted November 25th, 2013 @ 9:16pm
The Florida Gators lost to Georgia Southern on Saturday. That was bad... this video is even worse as it shows to Gators offensive players blocking... each other! Don't know if they were not looking at who they were actually engaged with or perhaps their helmets were locked up. Let's hope for the latter.